Caesarstone collaborates with nendo for Design Museum Holon
As part of the Japanese studio's first retrospective Museum exhibition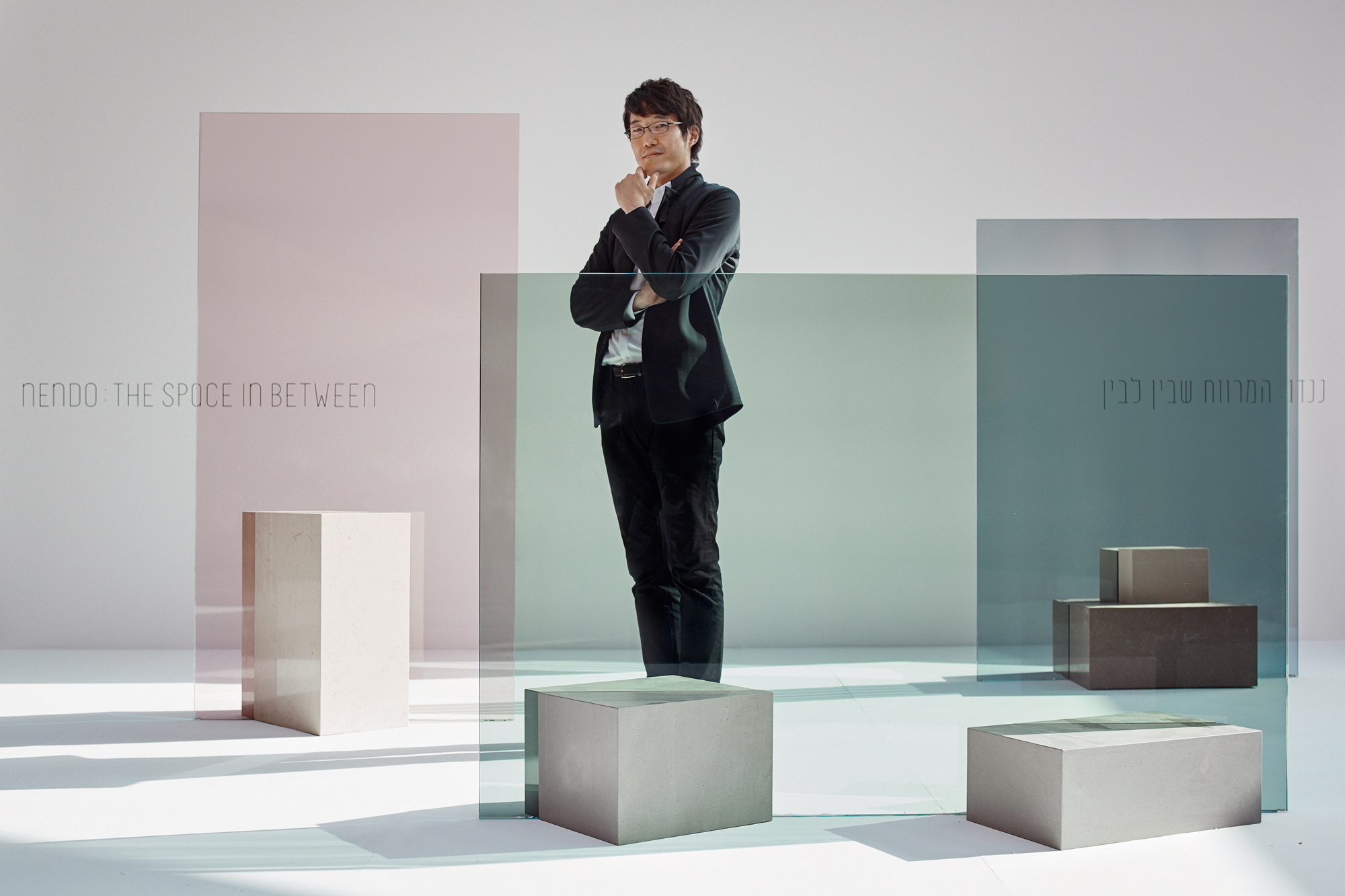 As the centrepiece of the recently opened nendo: the space in between exhibition at Design Museum Holon, leading quartz manufacturer Caesarstone and renowned Japanese design studio nendo unveiled 'in the shade', a new commission that will remain part of the Museum's permanent collection.
Presented in the external courtyard and inspired by the strong effects of light and shadow in Israel, in the shade is constructed using a collection of 5 free-standing sheets of glass coloured by Glas Italia, supported by Caesarstone pedestals. Resembling the look of natural stone, the pedestals are created using a variety of Caesarstone designs in different tonalities, whilst the glass sheets embody the overall colour palette of the exhibition.
Appearing to divide light and shadow, the unison of the quartz along with the positioning of the glass evoke the feeling of being "outdoors" when looking from one side and "indoors" when looking through to the other side.
In addition, Caesarstone is presenting 'stone garden', a previous collaboration with nendo consisting of 155 table-like elements made out of ten different stone-shaped Caesarstone colours, clustered together to form a seemingly floating landscape.
"Our first collaboration with Caesarstone was 'stone garden', an installation presented in 2013 at Interior Design Show Toronto, and then again in Milan and New York. Each time the piece was presented, the audience had a different, yet positive reaction, highlighting the many faces of Caesarstone and its diverse, expressive and talkative nature. I feel that some materials have the ability to talk to designers and possess a certain value and magic that inspires them. The more I work with Caesarstone, the more I feel that this material talks to me and inspires me to further delve into the creative process."– Oki Sato, nendo
Visit the Caesarstone website and subscribe to the YouTube channel for more design inspiration.